The Masochist
$12.00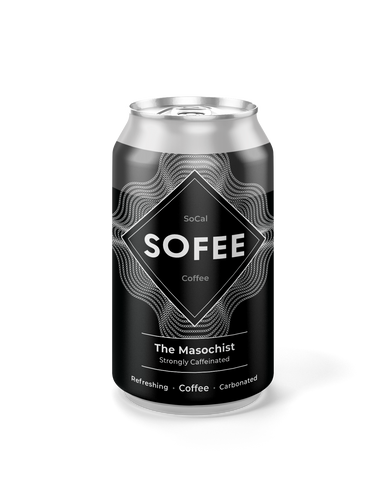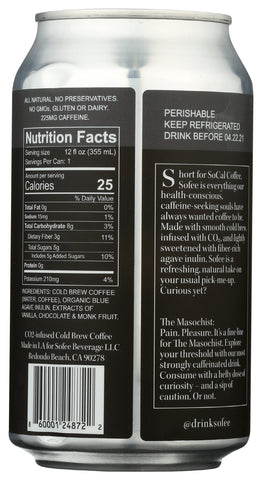 The Masochist
$12.00
The Masochist
Strongly Caffeinated
Description:  Pain. Pleasure. It's a fine line for The Masochist. Explore your threshold with our most strongly caffeinated drink. Consume with a hefty dose of curiosity – and a sip of caution. Or not.
All natural. No bad things like preservatives, GMOs, gluten or dairy. 25 calories, 3g fiber, and 225mg caffeine per can.
Ingredients: Cold brew coffee (water, coffee), organic blue agave inulin, extracts of vanilla & chocolate.