The Hedonist
$12.00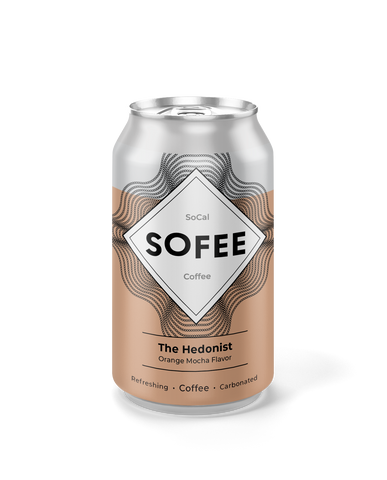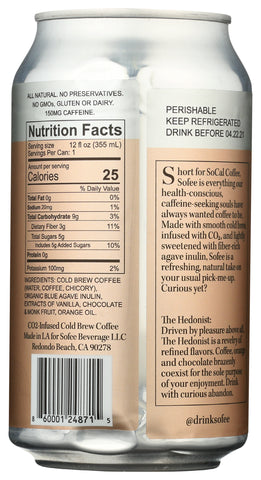 The Hedonist
$12.00
The Hedonist
Orange Mocha Flavor
Description:  Driven by pleasure above all, The Hedonist is a revelry of refined flavors. Coffee, chocolate and orange brazenly coexist for the sole purpose of your enjoyment. Drink with curious abandon.
All natural. No bad things like preservatives, GMOs, gluten or dairy. 25 calories, 3g fiber, and 150mg caffeine per can.
Ingredients: Cold brew coffee (water, coffee), organic blue agave inulin, extracts of vanilla, chocolate, orange oil.