The Purist
$12.00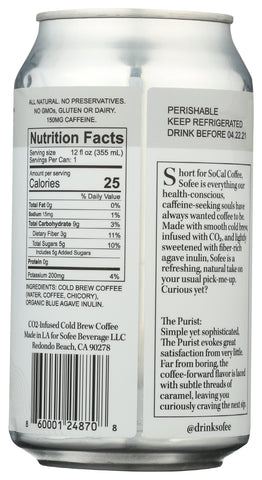 The Purist
$12.00
The Purist
Original Coffee
Description: Simple yet sophisticated, The Purist evokes great satisfaction from very little. Far from boring, the coffee-forward flavor is laced with subtle threads of caramel, leaving you curiously yearning for more.
All natural. No bad things like preservatives, GMOs, gluten or dairy. 25 calories, 3g fiber, and 150mg caffeine per can.
Ingredients: Cold brew coffee (water, coffee), organic blue agave inulin.